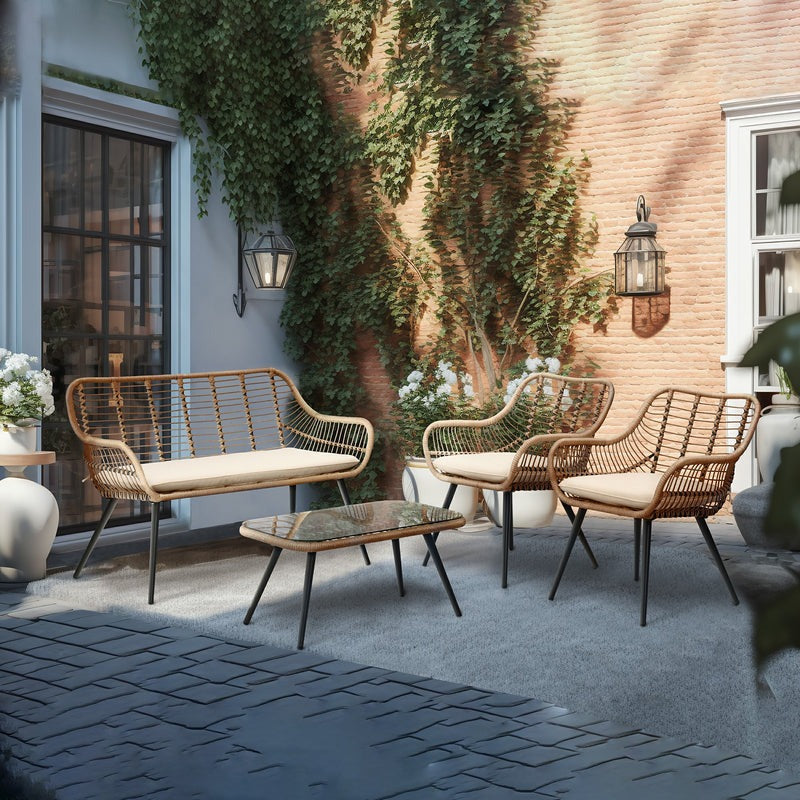 Wicker Conversation Sets At Jardina
Introducing Jardina's Wicker Conversation Sets, where modern design meets outdoor comfort. Our sets come in a variety of popular colors, including stylish gray, warm brown, and natural hues, allowing you to choose the perfect match for your outdoor space.

For those with limited space, we offer petite patio chairs with ottomans, providing a cozy and space-efficient seating solution. If you're looking for versatility, our modular sofa sets allow you to customize your outdoor seating arrangement to suit your preferences.

Explore the functionality of our L-shaped wicker conversation set with dining table that seamlessly transition from a comfortable lounging area to a dining space, making your outdoor gatherings both relaxed and enjoyable. Jardina's Wicker Conversation Sets combine style and practicality, offering a range of options to elevate your outdoor experience. Embrace the beauty of outdoor living with Jardina.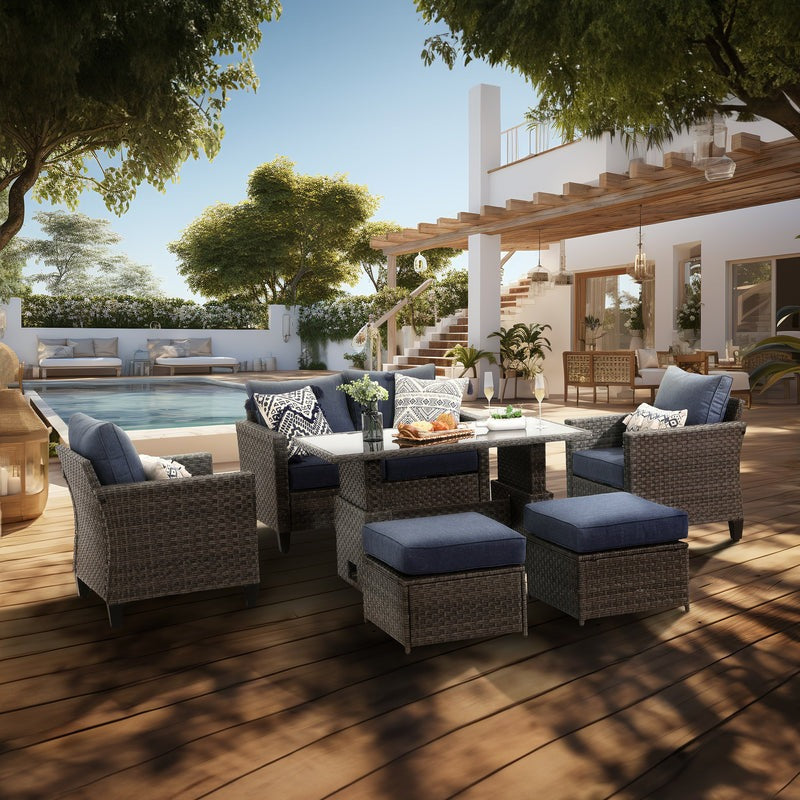 What to Consider Before Buying Wicker Conversation Sets?
1) Furniture should never be congested. Before buying wicker conversation set, first decide where you want the patio furniture to be positioned. From this you will be able to better estimate what size furniture will fit. If flexibility is important, look for modular sets that allow you to rearrange the pieces to suit different occasions or spaces.

2) Material Quality. Check the quality of the wicker material. High-quality synthetic wicker or natural rattan tends to be more durable and weather-resistant. Jardina's Wicker Furnishings is constructed from commercial-grade hand-woven polyethylene wicker, it is resistant to breaking, scraping, and also fading, and also it's the best product for outside wicker furnishings.

3) Shade. To extend the life of your Wicker outdoor conversation sets, it's best to place them in a covered area. Good locations include a covered porch, patio or deck, gazebo or cabana. Or you may also need patio furniture covers, which can better protect your outdoor furniture from harsh weather.

4) Budget. Set a budget for your purchase. Wicker conversation sets come in a wide range of price points, so it's essential to find a balance between quality and affordability. Regardless of your budget, Jardina has options to meet your satisfaction. The price ranges from 300 to 1500, and you can also pay in installments.