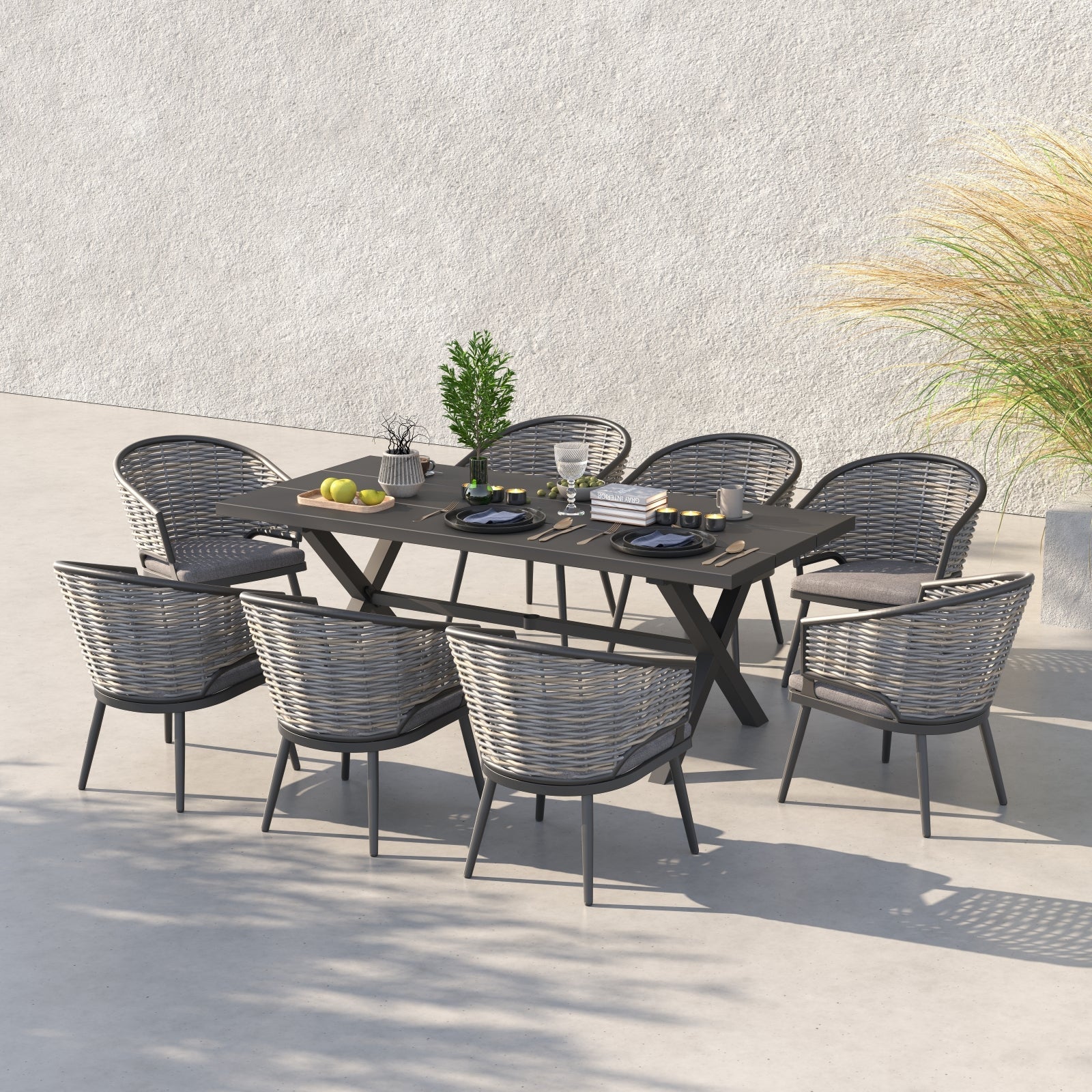 Outdoor Dining Furniture At Jardina
Discover Jardina's exquisite range of Outdoor Dining Furniture, designed to accommodate 4 to 8 people. Made from high-quality outdoor materials such as rattan/wicker, aluminum or teak, our outdoor dining solutions are durable and stylish.

At Jardina, we pride ourselves on curating selections that exceed your expectations. We not only have space-saving stackable aluminum outdoor dining chairs - Salina series, but also luxurious and comfortable dining sets with modern European style - Irati series. If the budget is not enough, you can also choose dining sets for 4, only $500+. Many of our dining tables are equipped with umbrella holes, which are suitable for various outdoor umbrellas, making it convenient for you to have a pleasant dinner with your family and friends.

Choose from round or rectangular outdoor dining table paired with durable dining chairs or sofas to find the perfect Outdoor Dining Furniture to suit your needs. With our sophisticated styling, Jardina's modern Outdoor Dining Furniture will effortlessly enhance your dining experience.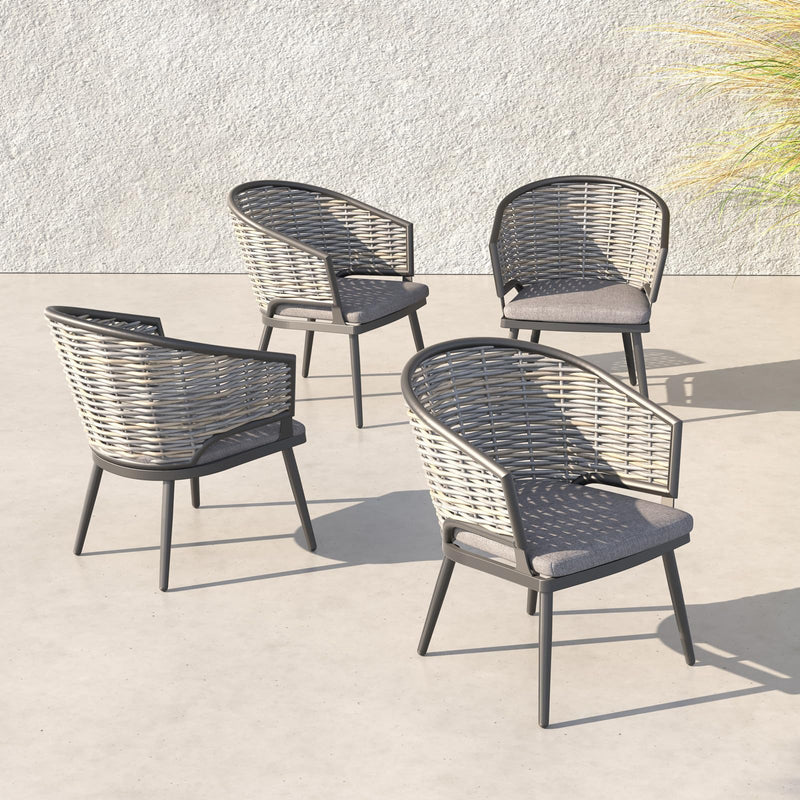 Why Outdoor Dining Furniture Is A Perfect Choice For Your Patio?
Outdoor dining furniture is designed to withstand the elements. It is typically made from materials that can withstand exposure to sun, rain, and temperature fluctuations without deteriorating. Common materials for Jardina's outdoor dining furniture include aluminum, teak, HDPE wicker, and synthetic resin. And outdoor dining furniture is easy to maintain, most materials can be cleaned with simple soap and water, and they are less prone to staining or damage than indoor furniture.

Outdoor dining furniture is designed with comfort in mind. You can find options with cushions, padded seats, and ergonomic designs that make outdoor dining a pleasurable experience. Many people choose to dine outdoors for special occasions, such as birthday parties, anniversaries, and romantic dinners . The outdoors can make these moments even more memorable.

An inviting and fashionable outdoor dining space effectively expands your living area into the great outdoors, enabling you to fully utilize your patio or garden while relishing the fresh air and natural beauty. Maximize the potential of your patio by crafting a communal area that seamlessly merges comfort , elegance, and practicality through Jardina's outdoor dining furniture.